Electronic music is what I like, fan of Jean-Michel Jarre from the beginning, I like all music, but electronic has so many multi dimensions of creativity.
After listening so much to all kind of electronic music, I decided it is time to move from listener/critique to learning a bit all the tools for music creation, production, distribution, promotion.. This is my journey...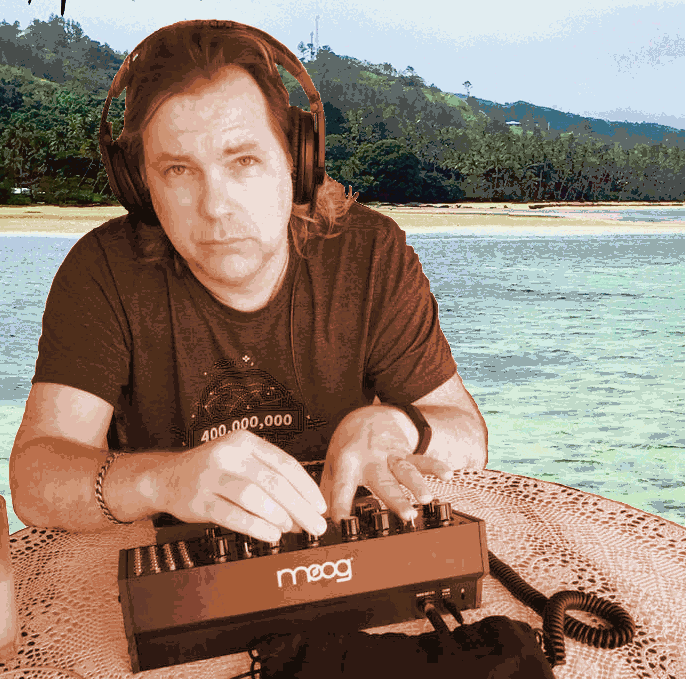 Who Am I?
Twitter but I usually post from Linkedin to Twitter.

I only accept connections from people I know on Linkedin or Facebook, so instead, please, like my music page.
Music
I have a Music page on Facebook: https://www.facebook.com/franck.martin.music. Please Like it. I put there, news on Electronic music, and videos about the events I attend where Electronic Artists performs or where new gear is presented, usually around the San Francisco bay area.
I also have a community on Bandcamp. It is $10/year, but you get all the albums for downloads, the unreleased albums as they get created and the satisfaction of knowing you're supporting me in a sustainable way.: https://franckmartin.bandcamp.com/community
The noise I make is available on the following pages:
I just need like 10 people to purchase the album to reimburse my costs. I know it is mainly noise, may be a two star rating if I'm nice, but hey, it would be uber cool to get your support, especially if you need more semi-organized noise...
I have used DistroKid to publish my music on many stores. It is cheap and fast and seems recommended by the founders of the 2 other large music distribution sites. Use this link to get 7% discount on your first year: https://distrokid.com/vip/seven/607593. At about $20/year, unlimited uploads, this is the best plan ever, and they even answer my support questions ;)
Calendar of Electronic Music around San Francisco
Calendar of Electronic Music around San Francisco
For the lazy, the embeds