Music Bio
Franck Martin, born in France, draws his inspiration from the works of Jean-Michel Jarre, Vangelis, Tangerine Dream and also from various artists like Iannis Xenakis and Hughes Le Bars. His first album, released in 2016, is a timid exploration of the tools for Electronic Music Production. Some tracks are influenced by the years he spent in Fiji and in the Pacific Islands and were often composed during his travels. His more recent albums are sonic experiments using an ever evolving modular synthesizer, often recorded in live conditions. Franck Martin continues his exploration in the creation and production of electronic music, whilst meeting other fellow artists from San Francisco and the world
Internet Bio
Franck Martin has been postmaster at LinkedIn from 2011 till 2017. He spent nearly 20 years in Fiji where he worked extensively with 20 or so Pacific Islands countries. He was trustee at the Internet Society 2006-2009, and a members of the Pacific Islands and San Francisco chapters. He has deployed a few ISPs in Tuvalu, Fiji and Samoa as well as established two ccTLDs dot KI (Kiribati) and dot NR (Nauru). He has worked on the DMARC.org specification, deployed it at LinkedIn and he is promoting email authentication technologies and policies. He is currently working towards building an IPv6-only data center at LinkedIn.
The longer story
I remember getting the first album of Jean Michel Jarre, "Oxygene," on vinyl back in the '80s. Still have it. Then I got more. I got to like Vangelis, too. Then I bought a Korg M1, because I could hear the sound of the Yamaha DX7 in all the bands. So when some band had something different as a synthesizer, then they were worth a band ... I learned to play some chords on the M1, but I have to say it mainly sat idle for many years. Took it when I moved to Fiji, though, and I still have it. I also remember learning music theory when I was young, but just as it started to get interesting, my dad changed jobs and we moved to another city.
Much later, I studied Engineering and Computing in Marseille, and I got to meet some people doing musical research. That was in the early '90s. Got to go to some local concerts and that was some real experimental music, not so much with synthesizers, though. One interesting thing they were doing was musical illusions, like sound that would go up indefinitely in pitch.
Anyhow, while studying back in Marseille — or even before, in Fontainebleau — music, or instrumental music, helped me resolve complex differential equations, free my mind from the world and get some sharp focus. I still listen a lot when working.
I even did a training period, doing some neural networks, at a company that had created a synthesizer used to train the "golden ears," the submariners.
Then I went to the Pacific Islands, Fiji mainly. I traveled in many Pacific Island countries — Tuvalu, Kiribati, Tonga, Palau, Solomon Islands, Niue ... You name the country, I have probably been there. I have many anecdotes — like spending an afternoon at the home of New Zealand artist Mark Cross in Niue.
I mainly did Internet development in all these countries, but through human development, empowering people. It is also there that I got to learn the island cultures, the music, the dances, the meaning of all of it ...
I met many people in the Internet community, at IETF, ICANN, ISOC. Helped organize Internet conferences, with guest of honors like Vint Cerf (co creator of TCP/IP aka Father of the Internet), Howard Schmidt (White House Cyber Czar), Jimmy Rogers (Director of the Pacific Community)...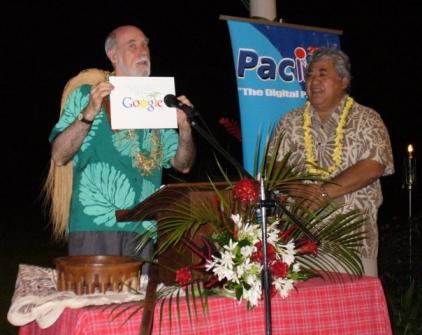 Then I got into the email industry, which is how I eventually ended up at LinkedIn, via a long-term friend from Fiji with who I setup a non profit Internet Service Provider. It also helped that I had established good relationships with many email senders, receivers, anti-spammers and security people.
Did I say I used to kite surf? Well, when I came to San Francisco, I sold all my kite surfing gear, saying I'd buy it again here. But I've realized the water is too cold here for my taste.
I watched a documentary called "I Dream of Wires" and it rekindled a longtime passion – moreover, I discovered that San Francisco and Berkeley had been, and still are, an epicenter of electronic music: Buchla, Dave Smith, Morton Subtonic, Suzanne Cianni ...
I found a little shop, Robotspeak in Lower Haight, San Francisco, that sells synthesizers and modular synthesizers. Lower Haight is like Upper Haight of the famous Haight and Ashbury, minus the tourists. I started coming to Robotspeak every month for the Church of the Super Serge, a gathering of musicians and electronic music lovers, for a free three-hour mini-concert. I've met awesome people, still meet new faces there ...
I bought a modular case, started to fill it with modules. I restarted to learn music, music production, the business of music. Had some fun with GarageBand while on travel, created some riffs, developed them on LogicPro...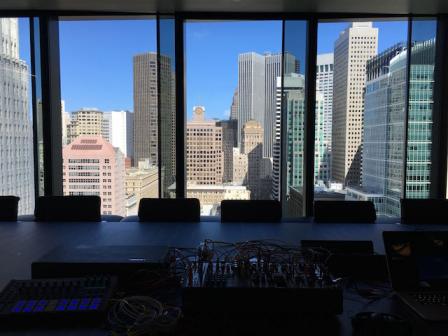 I also went to the Vintage Synthesizer museum in Oakland, to the Binary Society concerts in San Jose, got more contacts with awesome people. The artist life in the San Francisco Bay Area is vibrant. Open your eyes, or rather your ears ...
At the same time, I started to have a few tracks and then I learned I could release all these tracks to all music stores for very little money.
So I decided, why not? I'll release as I go, improving and learning along the way. It might take me longer to get something decent, but you will get the raw material along the way, and I'll learn to promote it... 50 percent making music, 50 percent doing music business...
Where I am now is really fascinating, and I enjoy it. Hope you enjoy it, too.
People ask me, why making music? Well I'm kind of a diva at work, so I want to be a rockstar outside it!
Follow me in these adventures!
Contact
If you want to say hi, or have a question or want to book me, or anything else:
franck at peachymango.org
Also consider becoming a supporter on my Bandcamp Community or subscribing to my mailing list